The Perfect Choice For A Beautiful And Functional Bathroom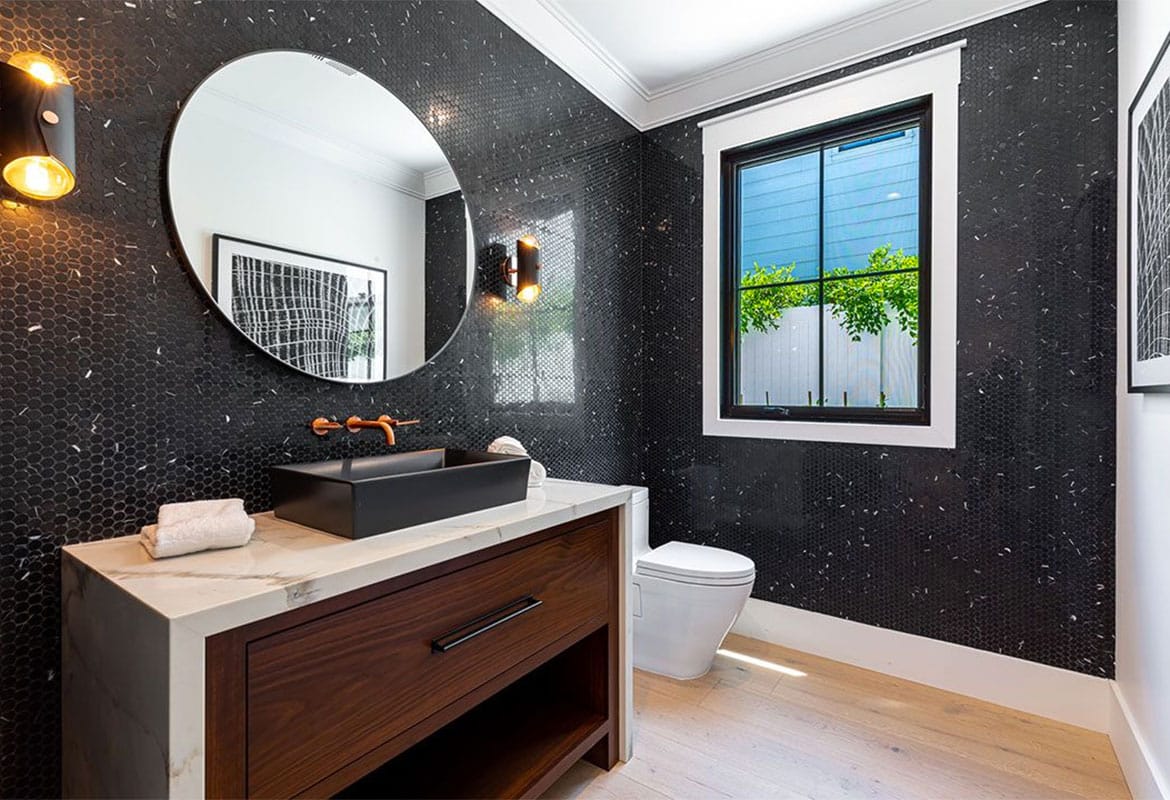 December Promotion
UP TO $2500 OFF
with Full Bathroom Remodel
MNM Remodeling is your go-to contractor for exceptional bathrooms with superb functionality and outstanding durability. It's the perfect choice for a beautiful and functional bathroom. Our strength lies not only in our years of experience but also in our knowledge and awareness of what makes a great bathroom. That is why MNM Remodeling is a top-rated bathroom remodeling contractor in LA. We give a unique take on the craft and always seek to improve it, leading to bathrooms that remain structurally sound and aesthetically appealing for years. Over the years we have led some of the most transformative bathrooms remodels, with such clients becoming lifelong customers and brand advocates. Get in touch with us immediately and speak to one of our contractors or designers to get started. You will be happy you did.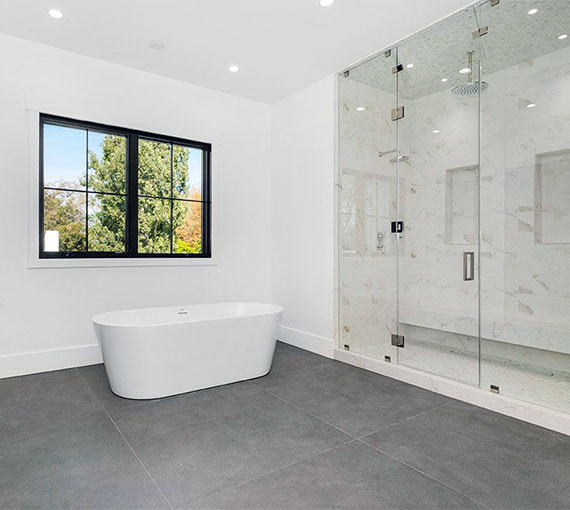 Our team at MNM Remodeling will help you get your remodeling right. It takes, careful planning and precise resources, great talent, and a reasonable amount of time to remodel a bathroom. We provide all of that for you seamlessly at MNM Remodeling. you will have a beautiful new bathroom complete with all the features and elements you want in the new space. Even if it ends up being a full-scale structural remodel or an aesthetic surface remodel it will be executed spectacularly. Your new bathroom can even serve as your Spa with heated floors, multifunctional hot tubs, more breathing room, and a lot of other perks and functions.
Our goal is to make sure you have a beautiful relaxing place you call a bathroom. To this end we have a dedicated team of experts, certified, licensed and passionate about making your bathroom the next big thing. We innovate constantly and work to completely solve all your bathroom remodeling needs. So, no matter how washed up you think your bathroom looks or how old and dysfunctional it is, MNM Remodeling will guarantee you an outstanding transformation.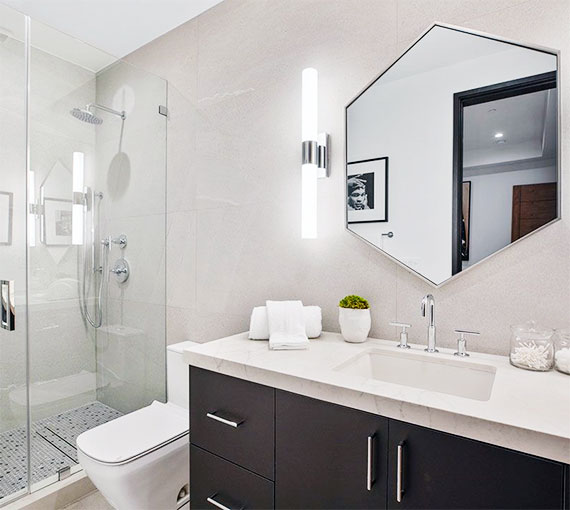 We take pride in the quality of our service and the exceptional results we have created over the years. Feel free to take a look at our past projects to see the range and depth of our craftsmanship and also more of what we can do for you.
A new and improved bathroom will improve your lifestyle in many ways. It would help you reduce clutter around the bathroom. It will save tons of money you will spend in the long run from fixing and keeping leaky pipes and faucets, dysfunctional setups, and excessive energy consumption. It will also improve the value of your home on the market if you wanted to sell. You just can't go wrong with bathroom remodeling in LA, especially when you know your bathroom needs a makeover. You will only work with highly skilled professionals who will take your bathroom to the next level.
What our customers are saying about us
At MNM Remodeling Inc., customer satisfaction is our primary goal. Read what our clients have to say about a variety of services that we provided for their projects.
Jason Bendtner
Encino, CA
Can't thank Sean and the team enough for the marvelous job they did remodeling my kitchen. Punctual, paying attention to details and most importantly work done on time and on budget. Thanks guys. Thumbs up!
Iva D. Wegner
Tarzana, CA
We used MNM for our bathroom remodeling last year. MNM Remodeling did such a good job it made sense to just hire them again. We called Mike and told him we wanted a design for a traditional kitchen remodel. He (Mike) came out and we told him our ideas. This is a great company to hire for your remodeling. MNM Remodeling really pays attention to detail. The kitchen remodeling came out perfect. It was just what we wanted. We would recommend MNM Remodeling to anyone. You won't find a more dedicated team than them.
We wanted to remodel our kitchen. We talked to MNM Remodeling and they met with us at our home. Their designer came back with a 3D drawing of the remodeled kitchen. We loved it and signed with them. Mike made the remodeling project run smooth. The kitchen remodeling looks great. They came in on time and on budget. Thanks, guys.
Steve Elmore
Sherman Oaks, CA
MNM Remodeling Inc brought in a reliable and skilled team that knew their trade well and made sure to prove that with their efficiency on the job site. They remodeled our bathroom, kitchen, living, and dining room without any delay or issues. Communication and attention to detail was solid. They can be trusted.
Tyra Wilson
Studio City, CA
Thanks Mike for the great professionalism you and your staff have shown during the remodeling of my Kitchen. I really appreciate the commitment. thanks a bunch.
Naomi De Leon
Oak Park, CA
I have trust issues and I'm so grateful I have found them to help me. I feel that they really care about what they are doing and how they are doing it, as well as the people they serve. I am truly blessed to have found them. They are just an absolutely top quality company and have helped me in so many ways.