December Promotion
UP TO $3500 OFF
with Any ADU Construction
Newbury Park ADU contractor
Newbury Park is well-known for its pleasant climate and laid-back lifestyle. It's difficult to understand why while driving a vehicle and passing by gorgeous palm trees, bright blue skies, and the faraway Hollywood sign. It's also challenging to picture Newbury Park homeowners not taking advantage of their lovely city and not having an ADU available for prospective renters to remain in America's brightest metropolis.
The question is, what exactly are ADUs, and how do they function?
As the name implies, an accessory dwelling unit (ADU) is a small house built inside a larger structure and is not considered separate from the more extensive system. An accessory dwelling unit is a distinct housing unit that resides inside the boundaries of a larger building, thus the name "accessory dwelling unit." Every amenity, including seats and tables, cooking equipment, bathrooms, and drainage systems, is provided.
Is it essential to have ADUs?
ADUs (Accessory Dwelling Unit ) are apartments rented out to non-residents, similar to how flats and condominiums are rented out to tenants. Although Regular homeowners may utilize ADUs, their utilization is significantly enhanced when bringing in some renters to rent out the ADU. Because most ADUs are small and modest in size, most tenants would likely consider this a cost-effective vacation location. The case may be made if they want to spend time at Newbury Park but need a more cost-effective approach to lodgings.
Owners of ADUs have an excellent opportunity to earn additional money. Also, it wouldn't hurt if you chose to purchase one for yourself to use as a secondary residence if you find yourself wishing to live in your backyard for a change of pace.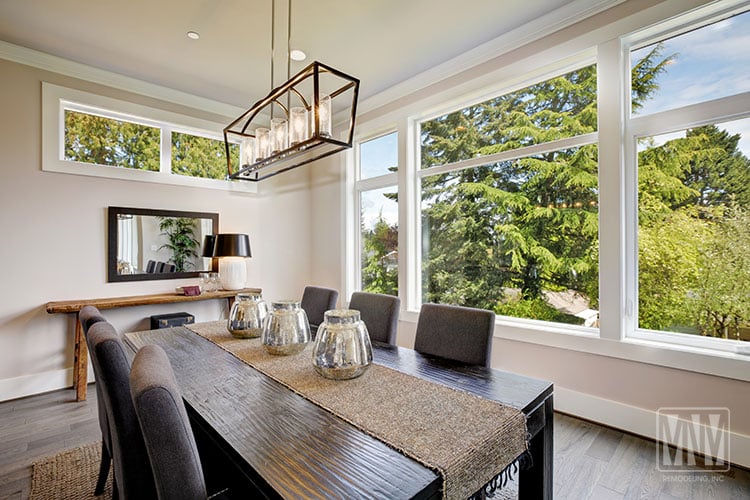 For the construction of an ADU, who should you contact?
Many excellent ADU contractors are available, but MNM Remodeling in Newbury Park stands out for its high-quality services and qualifications, which should spark your attention. As a starting point, there are many restrictions regarding ADU construction imposed by California state legislation that may prevent you from constructing one. Contractors such as MNM Remodeling ensure that these legal stumbling blocks are avoided. The building skill of MNM Remodeling is also of excellent quality, as a large number of professionals will be working on your ADU to ensure that it is constructed in the most attractive manner possible. If you have a large lot in your backyard that is presently unused, it is past time to put your grass to work for you if you want tenants in your future ADU.
With our assistance, you may construct your ADU.
ADUs are a tremendous asset to have. They are small, airy, and attractively built to meet the needs of many homeowners and renters who want a high-quality way of life. Think about having us assist you with the construction of your ADU, and your lawn will be transformed into a beautiful tower that everyone can enjoy.
Our construction business employs only the most qualified experts who are eager to assist you in constructing your very own castle. When you already own a house, why not purchase another one that is nearby? The options are endless, and we can't wait to start working with you.