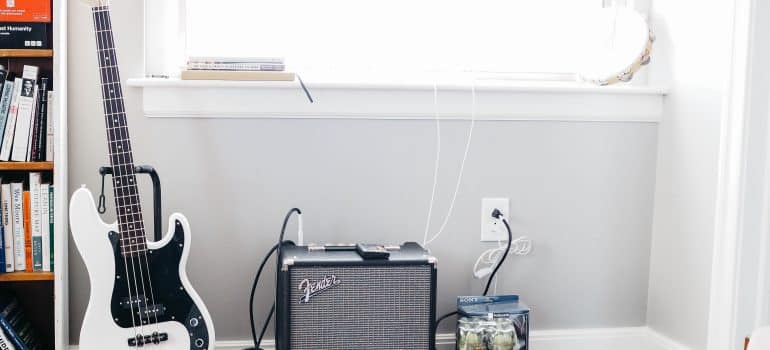 Setting up your listening room for maximum enjoyment can be challenging. But with the right knowledge and a few simple steps, you can make your listening room the perfect place to relax and enjoy your favorite music.
This is the second part of a two-part blog series on how to set up your music-listening room.
1. Choose the Right Seating
Invest in chairs or couches that are comfortable and tailored for listening to music. Place them in a way that gives you the best possible view of your sound system. This will help you to optimize the audio experience.
2. Consider Adding Accessories
Adding furniture, rugs, shelves, and artwork will make the area more inviting and will also help to improve the sound quality of the room. These elements can bring a unique style and charm to the space, making it more enjoyable.
3. Invest in Quality Speakers
To have a great listening experience, investing in quality audio equipment is essential. This equipment should include high-end speakers, whether floor-standing, wall mounted, or both, and amplifiers and subwoofers for an even better sound experience. Investing in quality audio equipment will ensure that you have the best sound possible.
4. Consider Adding a Subwoofer
A subwoofer is a device that can be added to an audio system to enhance sound quality and create a more immersive listening experience. It can add more depth and richness to the sound, allowing you to enjoy your music even more. Investing in a good-quality subwoofer is a great way to upgrade your audio setup and get the most out of your music.
5. Upgrade Your Audio Software
Your audio software is an important part of your listening experience. Invest in software that will allow you to customize your listening experience with features like equalization, noise reduction, and soundstage control.
Things to Prepare Before a Room Remodeling
1. Set a Budget
To keep your remodeling project from becoming too expensive, it's important to plan and set a budget. Think about the cost of the materials, labor, and other services needed to finish the project. This will help you stay within the limits of your budget.
2. Choose a Design
Consider your budget, the materials you want to use, and the timeframe you want to work within. After you have all of this in mind, you can start to build or decorate your space. This could include purchasing furniture, painting, and any other decorative items that you want to add. Consider consulting with a professional to help create the desired space.
3. Hire a Professional
If you feel you need more confidence to do the project yourself, looking for help from an experienced professional is a good idea. This could be a specialist like a contractor, an interior designer, or someone who knows what they are doing and can help you get the job done safely and properly.
The Bottom Line
Following these steps, you can create the perfect listening room for maximum enjoyment. With the right space, equipment, seating, accessories, and lighting, you can create a room that will provide you with countless hours of musical enjoyment.
MNM Remodeling specializes in providing excellent home remodeling and design concept services to homeowners in the Los Angeles area. We help guide our clients through transforming their homes and creating unique spaces that reflect their styles and personality. Reach out to us for a free consultation.