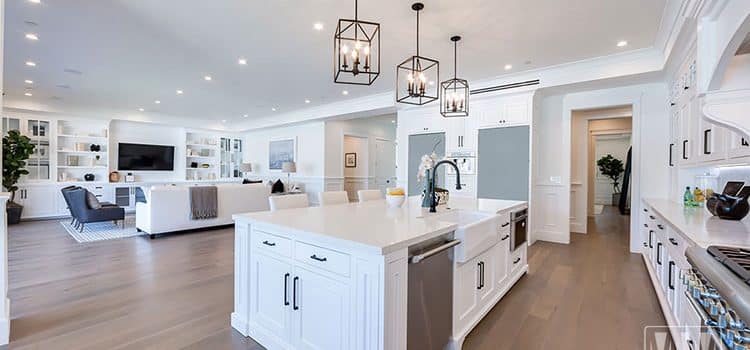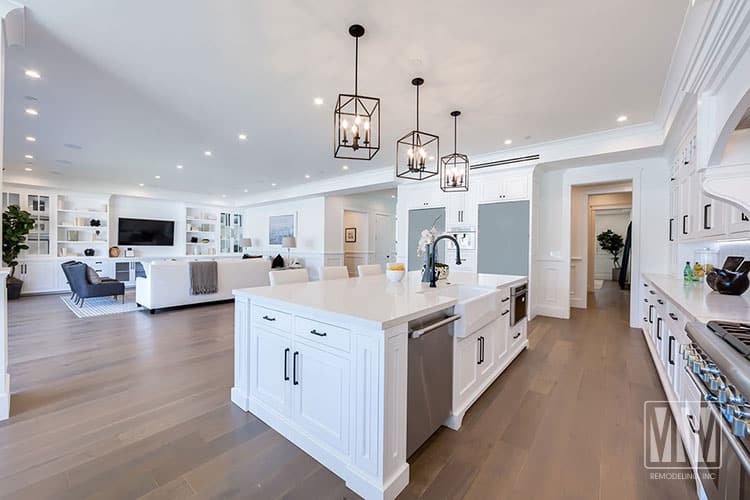 December Promotion
UP TO $3500 OFF
with any Full Kitchen Remodel
Woodland Hills Kitchen Remodeling
Woodland Hills kitchen remodeling is an excellent method to increase the value and attractiveness of your house. Kitchen remodeling projects in Woodland Hills often return close to 90% of the cost and may help you sell your house. This is a fantastic renovation job, and you will reap the advantages on a daily basis.
Many of our customers begin by collecting kitchen remodeling ideas before beginning the process of planning a kitchen remodeling project. Why should you begin remodeling in the kitchen? It's where you socialize with family and friends in an informal setting. Why not design and build the kitchen of your desires?
MNM Remodeling is the specialist to call if you need help with kitchen design. We'll design the kitchen of your dreams from start to finish. We install high-quality cabinets, countertops, and anything else necessary to complete your kitchen renovation idea. Have you begun planning your Woodland Hills kitchen remodel?
Discuss your options with your custom kitchen designers. We collaborate with you on your kitchen remodeling ideas. Our designers take care of any nuances that homeowners may overlook. Additionally, they educate you on things that you are probably unaware of. Additionally, we provide exceptional design-build experience in Woodland Hills.
Your design is the first step toward a successful kitchen makeover. Our designers collaborate with you to create a fully realized design down to the tiniest detail. We'll make you a 3D model of your new kitchen. When a design reaches that point, it's exciting to watch how it comes to life and to create an animated presentation.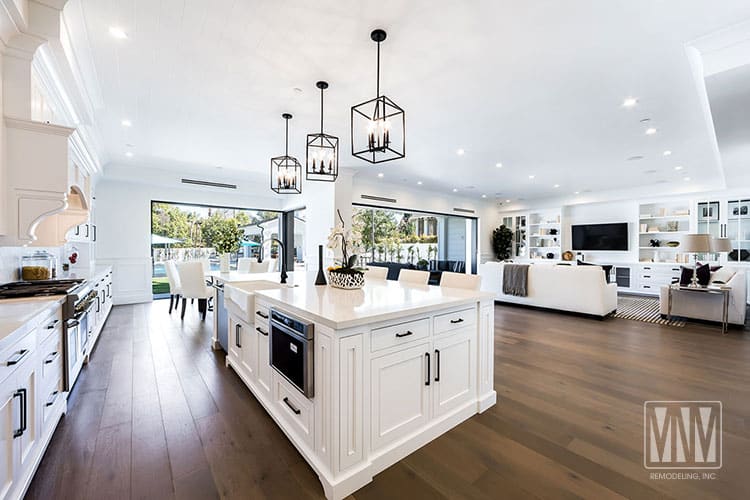 Remodeling a Kitchen in Woodland Hills
MNM Remodeling can plan and design your new kitchen. Our crew can handle every element of the project, including custom cabinets, plumbing, and electrical. That is why we are the business in Woodland Hills that you want to deal with for both construction and design. We are fully committed to providing the best quality services in kitchen renovation.
You'll get a beautiful new kitchen that is completed on schedule and within budget. In Woodland Hills, kitchen remodels have a purpose beyond aesthetics. Energy-efficient appliances contribute to increased energy efficiency and increase the value of your house. Taking advantage of this is a prudent move whether you want to stay in your house indefinitely or are renovating for selling. That is why we pay close attention to even the tiniest details of our plans. It's always the little things that make the greatest impact in design.
Kitchen renovation in Woodland Hills does not always imply enlarging your kitchen. This does not necessarily need the installation of new kitchen cabinets. Refacing your cabinets is usually an excellent choice for low-budget renovation. This is a very effective method to totally transform the appearance of your kitchen.
We optimize the amount of space available in your kitchen. When completed, it will be a work of art that you will be proud of for the rest of your life. Our experience enables you to focus on the finer aspects of design with our designers for your new kitchen. It is, after all, your kitchen.
Call MNM Remodeling and schedule a consultation to discuss your new kitchen makeover. You're going to be happy you did. Contact us immediately.